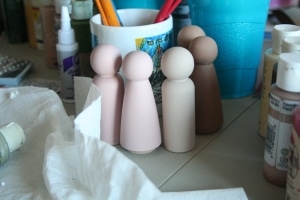 Peg People with just a base coat.
I recently helped my sister Shannon paint some wooden peg people. I had never heard of them before. They are reminiscent of the old Playskool "Little People". Her friend Abby sent her about 24 plain, unpainted wooden figures to paint and decorate. They will be used in Abby's wedding on the tables and around the reception site.
Shannon did such a great job on them. I'll admit, I was spent after painting about five of them. It was taking us about forty five minutes to an hour to paint each one. You wouldn't think that they take so long – they're not that big. Shannon is such a perfectionist, that she'd repaint the ones that she wasn't happy with. They came out great, though, and she did such a good job that when Abby saw them, she gave Shannon even more to paint. Wow, what a good friend Shannon is. I would have run the other way!
Here's some peg people eye candy for you: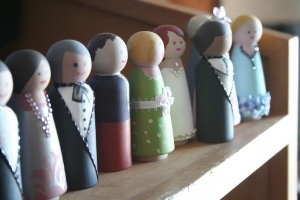 All decked out in their finest!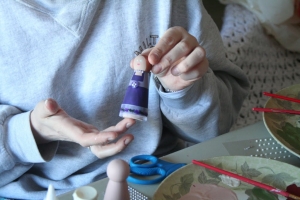 Pretty lady in purple.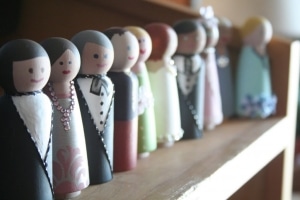 Everyone looks so happy.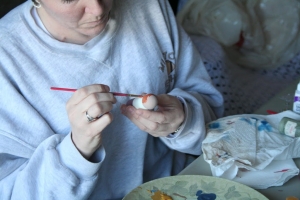 This guy's getting some orange hair.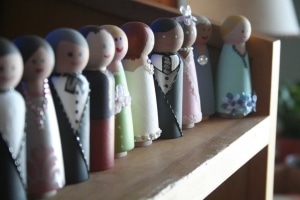 Aww, so pretty!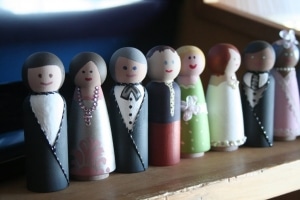 Hey! All eyes on the camera, please!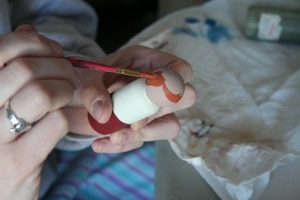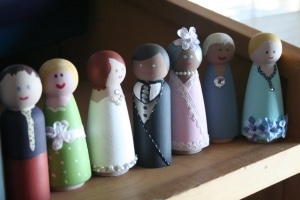 Is it time to go to the wedding yet?
Note: I've had a few people ask about the source for peg people. They came from: https://www.etsy.com/shop/goosegreaseundone.