As a reseller, I'm starting to get antsy. It's now February 1st and I'm jonesing for some yard sales. Even the estate sale game has been a little slim. I've resorted to trolling Facebook Marketplace and even Craigslist for some furniture flips and smalls. Admittedly, I have plenty of furniture to work on, and to be honest, plenty of smalls to go through and stock my booths with. But, you know how it is. It's the thrill of the hunt! I even ventured to a few thrift stores that I hadn't been to in a while. I stopped by the Worcester Salvation Army the other day and came across this behemoth: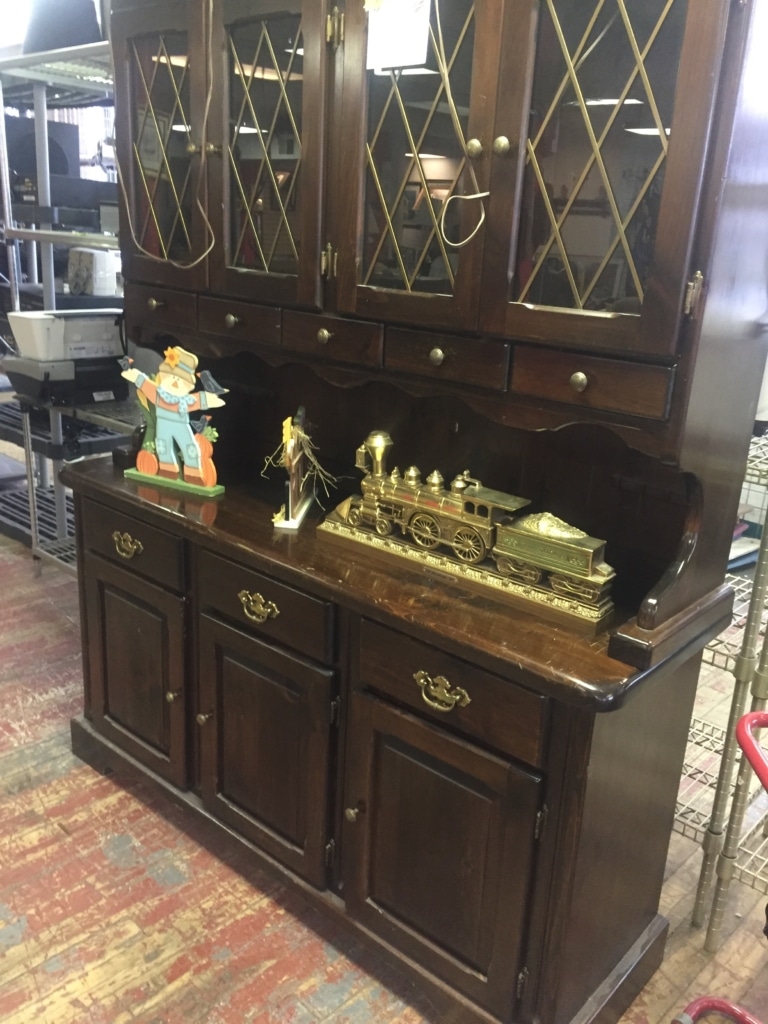 This sucker was priced at $11.25! I'm always looking for a bargain, and this one was calling my name. The base top was a bit too chunky, though, and I passed on it.
I did end up with a cute bookshelf for my daughter though. It was $19.99 – a bit more than I'd usually pay, but it seemed sturdy and had a little character with the way it was built.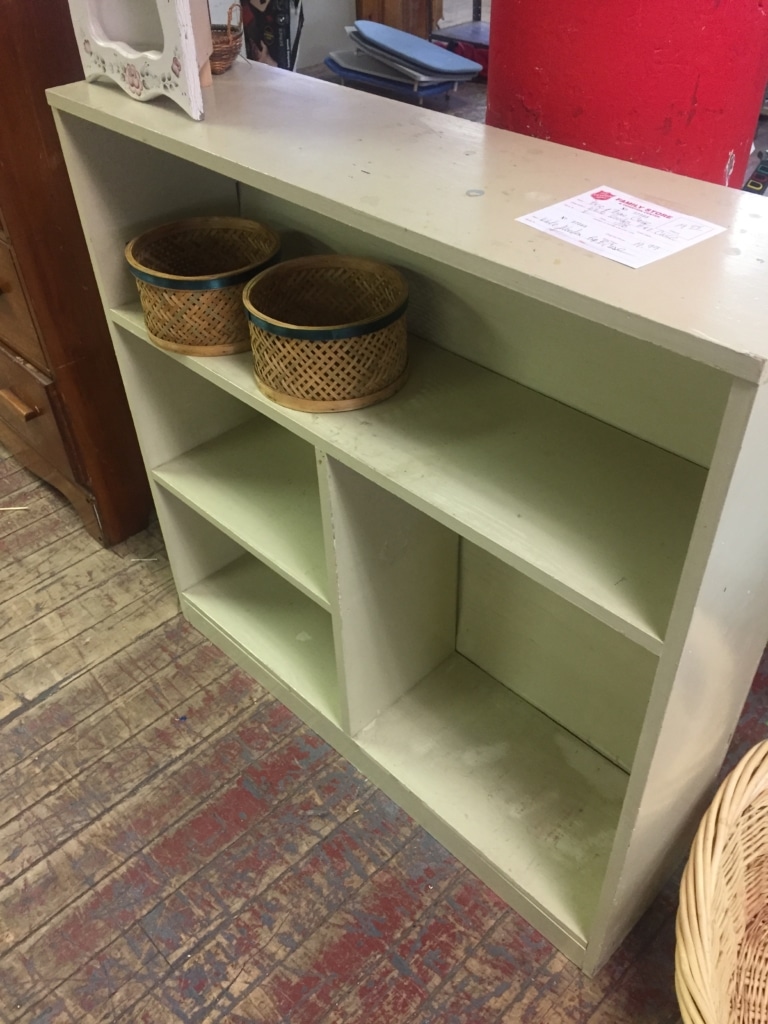 With a little sanding and some paint, that'll fix up really nice. I like how the bottom section is divided. It's not like typical horizontal shelves.
I'm going to try to use this "down time" to get to my hoard stash to make space for all the goodies that I'll find once the nicer weather comes around!