Hey, that's not too bad – one blog post every 9 or 10 months! I'm starting to think that this is the story of my life! Other things just take priority over blogging. That's fine with me. I'm not going to go crazy trying to get stuff up on here.
But today, the spirit moved me so here I am writing my little heart out! There's news for Stay Sew Creative. My mother and I recently rented space at Village Green Antiques in Barre, MA. We have about four shelves packed with awesome stuff.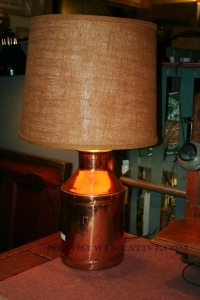 Hood Milk can turned lamp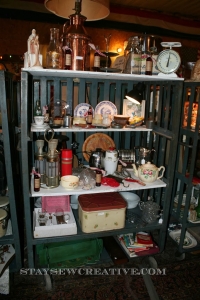 Our space at Village Green Antiques
There's lots of goodies there, so if you're in the area, then stop by and check it out. The address is: Village Green Antiques 699 West St. (Rt. 122) Barre, MA 01005.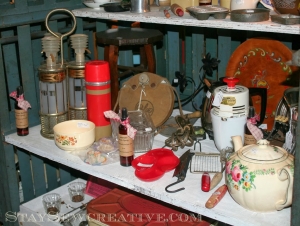 More goodies
On the estate sale front, there's been steady action. As usual, I haven't posted here about the sales. Hopefully, I can change that in the future. We don't have any definite sales scheduled, but have a couple potential ones in the works. You can check out our
Facebook Page
and like us. I'm pretty good about posting info about sales there.
I may have some other exciting news for Stay Sew Creative, so stay tuned.
Have a great day!