I'm ready to part with one of my machines. This is a big step for me. As I was cleaning and tuning up the White 1505 I was thinking to myself what a nice machine it is. I even contemplated keeping for myself, but I really can't. I have to make more room and go through the machines that I have.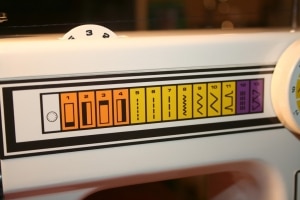 The White 1505 has a bunch of nice stitch functions, does button holes, and the accessory compartment is detachable, so that you can sew narrow items like cuffs, sleeves, or small bags. It comes with a few extra feet, and various accessories. The body is very clean, and I went over the whole machine and cleaned, oiled and greased where needed. The machine works great, and from what I've read about it, it seems to be well liked by quilters. The same model recently sold on eBay for $139. I have it listed on Craigslist for $60. I'd love to see this sewing machine go to someone who will really use and enjoy it. Contact me if you are interested in the White 1505.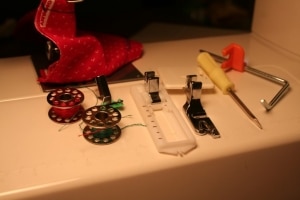 To see more photos, click here.
To see the ad on Craigslist, click here.