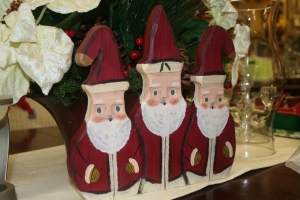 In between estate sales, I've been finding ways to keep busy. Of course, there's the regular everyday stuff that needs to get done. Unfortunately, that mountain of laundry that either needs to be washed or folded hardly ever seems to shrink, so, there's always that. Our five dogs love attention, so when I have some free time, I try to lavish some extra attention upon them.
I've been listing stuff on ebay pretty regularly. I've got about thirteen items up now, and I try to keep adding to the list. I've got a pile of things that can go up; it's just making the time to get them there that is difficult.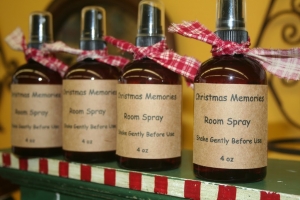 The room sprays have been steady. I'd love to have the sales increase a little, though. I sell them in my mother's shop, and through my facebook contacts. I listed them here, too, on their own special page, but haven't gotten any orders through the blog yet. I've been debating whether or not to list some on ebay or etsy, but I still go back and forth. Any thoughts?
I've got a couple of sewing machines that I need to service, and I'd really like to get that done before Christmas. I'm sure my customers would appreciate that!
No, I'm not done Christmas shopping yet. I'm way behind this year. Every year I tell myself that I'll start and finish early, then have the weeks before Christmas to relax and enjoy, but it never seems to happen. Maybe next year!
And, I've still got baking to do! I'm not even really sure what I'll be baking this year. Probably the old standbys – pumpkin bread at least.
Well, lots and lots to do. It will get done – it always does. Here's hoping that your holiday season is stress free and full of happiness. That's what I'm aiming for.