This was probably my favorite find of the day. It's a small folk art basket made from the caps of bottles of Guinness. I love it! At $45 it wasn't a bad deal, but it wasn't something that I really needed, so I left it there.
Here are some more photos from Brimfield: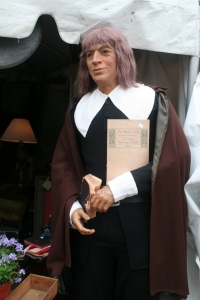 A wax figure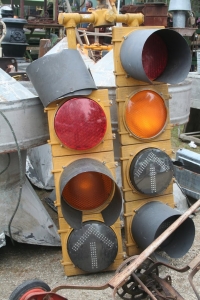 Need a traffic light??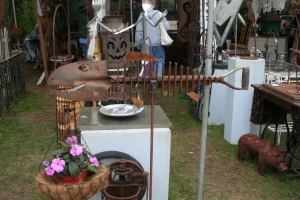 Love this yard art made from a shovel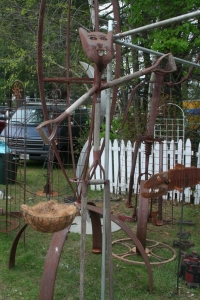 Here's another, but a bit bigger.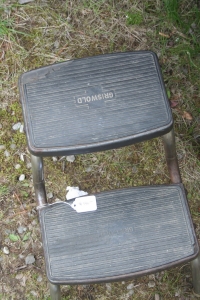 A Griswold step stool. I didn't know that they made step stools.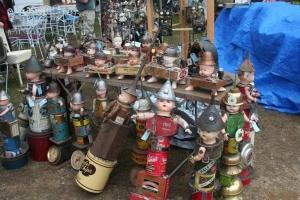 This falls under the category of "Why??" This was not the only booth that had these creepy doll things, either.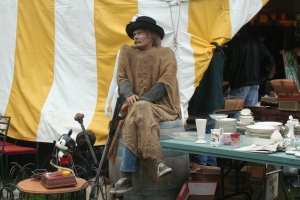 Another figure. Not sure what he's made of.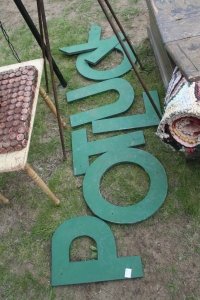 This would be great on a wall in a kitchen. At $185 though, you could get the same look by buying your letters at the craft store.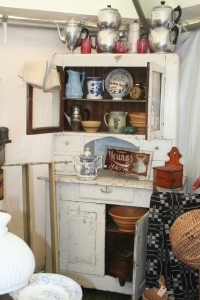 A really cute hutch/cupboard. $395, not bad.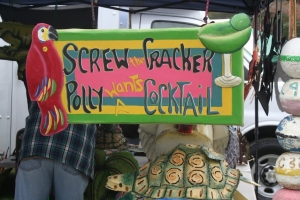 Not antique, but funny.
So, overall, we had a great time. I didn't come home with anything, but that's ok. If anything, it made me want to hit the yard and estate sales with more enthusiasm. If you went to Brimfield, did you come home with anything?